The #CANChallenge is on!

Every morning at 8am from Aug 5-14, visit CAN's Facebook, Instagram, or Twitter to see each daily challenge! Or visit the Challenges webpage.

Then, post a photo/video of yourself or family member completing the challenge on social by midnight.
Don't have social? Submit your daily challenge photo or video here!
Have a private social account? Post in the comments section of our Facebook or Twitter post. OR submit your photo or video here!
Each challenge you complete enters you into our daily prize draws!

---
What is the #CANChallenge?
Every summer, we invite our participants, families, supporters and the general public to unite for a big outdoor celebration in support of Canucks Autism Network (CAN).

This year, we will join together online! Complete daily challenges that encourage movement, creativity, getting outside and having fun.
It's not too late to join the CAN Virtual Challenge, powered by Vancouver International Airport (YVR)!
---
1. Ask friends & family to donate.
Before the 10-day challenge begins, share your fundraising page on social!

Thanks to our friends at DB Perks Group and Centaur Products, all donations up to $10,000 were matched!

2. Complete daily challenges from Aug 5-14.
Get active. Get creative! Complete as many challenges as you can in 10 days! Learn more.

3. Post your challenges on social!
@canucksautism #CANChallenge
For each challenge completed and posted on social, you'll be eligible for our daily prize draw! Learn more.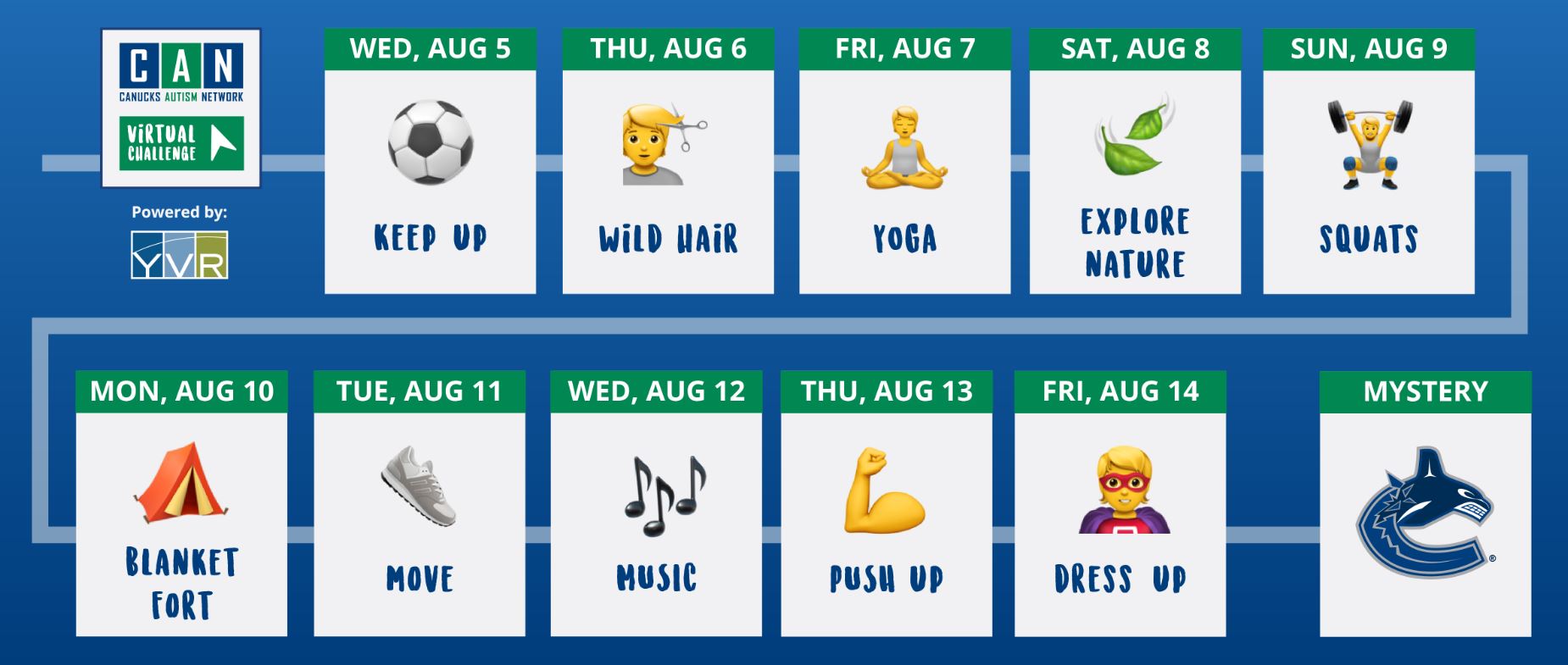 ---
About Canucks Autism Network
Canucks Autism Network (CAN) provides programs for individuals with autism and their families, while promoting acceptance and inclusion through community engagement and training initiatives across BC and beyond.
During this time of physical distancing, we have begun offering virtual programs for our participants to stay active and engaged with their community.

CAN programs are needed now more than ever. With your help, we can continue to support our CAN community during the pandemic -- and long afterwards.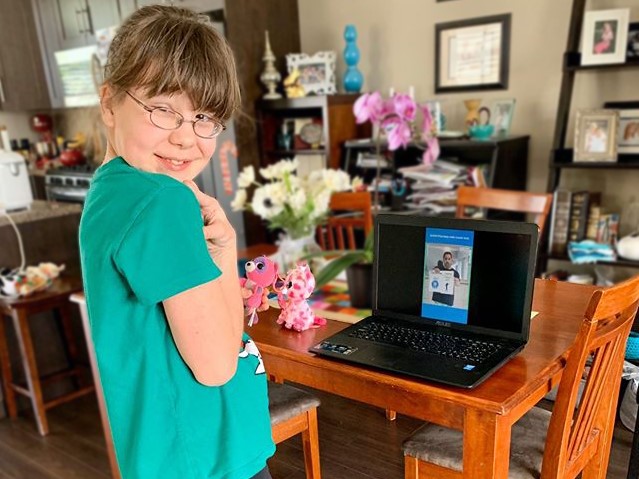 Donate:
Find a Participant or Team:
Participate: